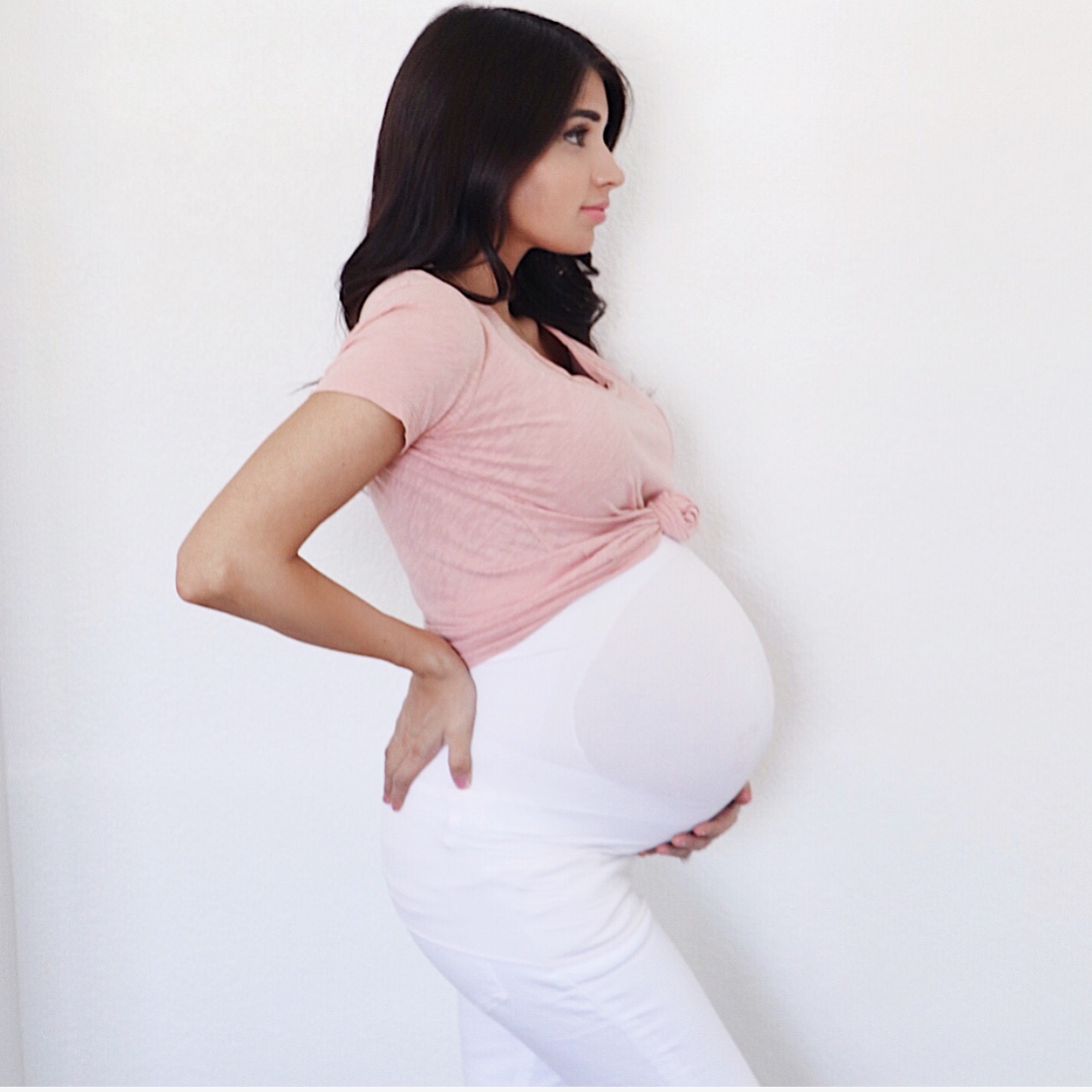 Today I am partnering with Bravado Designs to share one of my pregnancy must haves with you all! So if you're like me, then having extra weight from carrying a baby can cause you a whole lot of discomfort. I especially struggle with back pain! And when I say I struggle with back pain in pregnancy, I mean it's really bad and super constant. My mom and I had originally ordered a different band online three months ago in hopes to help ease my discomfort, but it didn't work too good. I was so bummed! At that point I had a while to go till my due date, and it was hard to imagine the discomfort continuing until March.
About a week later, Bravado Designs happened to reach out to me, and when I read about their product, I was immediately eager to try their support band!
I've now had mine for about a month and a half and I honestly love it. It's helped distribute my weight evenly, and given my back so much relief! It's one of those things I wish I would've known about sooner, and had for my previous pregnancies! It fits under my clothes super easily, and doesn't make you sweat like other bands do! It's soft, very comfortable, quick drying, and odor resistant. You can click HERE to shop this amazing product, and to learn even more about it! You can wear it every day throughout your second and third trimester, since the design is built to grow with your bump.I cannot recommend it enough!
I hope you're having a great start to your week! Thanks for stopping by!
Xo, Tay
*Thank you Bravado Designs for sponsoring this post.*